Director's Message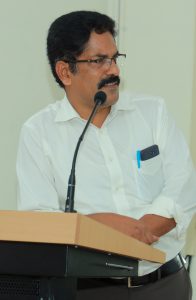 Tourism is the world's largest employer, accounting for more than 260 million jobs, or 10.7% of the global labour force. Tourism in India is contributing around 5.9 per cent of the gross domestic product (GDP) and is providing employment to about 41.8 million people. According to a Satellite Accounting Research conducted by WTTC, Kerala's travel and tourism demand is expected to grow by 11.6% per annum over the coming decades. Tourism is an effective instrument for generating employment, earning revenue and foreign exchange, enhancing environment, preserving culture and tradition thereby facilitating overall development. Tourism is a labour intensive industry with many functional divisions like Airlines, Shipping and Cruiselines, Hotels, Travel agencies, tour operating companies, Resorts/ Spas, Theme parks, Car/Coach rental companies, Money changers, Hospitals (medical tourism) etc.
Tourism is a service industry and its success depends upon the availability of skilled human resources with a wide range of technical and managerial skills. The tourism experience will differ according to the difference in the quality of services. Mahatma Gandhi University has taken a leading role in developing human resources for the tourism, hospitality and allied industries keeping in mind all these factors.
Our vision is to encourage students from diverse backgrounds to become highly productive professionals. It is a matter of pride that the first two batches of MTM students have successfully joined the industry as our flag bearers exhibiting capabilities to perform individual and group tasks effectively. I would like to thank our corporate partners who have been recruiting our students and look forward to your continued cooperation. I wish all students a bright future.